Understanding Fuel Control Unit (FCU)
FCU is divided into two chambers inside. One is controlled by ECU automatically and the other by adjusting the bypass screw manually. If by pass screw is fully open, control of the speed limiter reduces and vehicle tend to move faster. If by pass screw is fully closed, vehicle control will not be smooth. So it should be adjusted accordingly after taking the vehicle road trial.
Find a suitable position to fix the F.C.U near the Engine:
• For diesel vehicles the FCU should be fitted between the Fuel Filter & FIP.
• If it is petrol, the FCU should be connected in the pressure line very near to the injector.
• Special hose & connectors will be provided along with the unit & connection should be given as per the arrow marking
• Then the wire of the FCU should be routed safely & connected to the ECU.
• The ignition of the vehicle can be switched 'ON' so as to check the functionality of the FCU. A chattering sound will be heard from the FCU.
• Now our F.C.U is ready to function.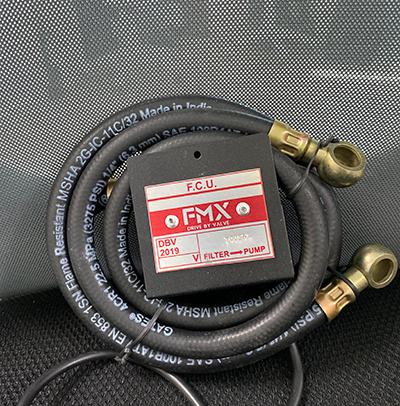 ---
Working of F.C.U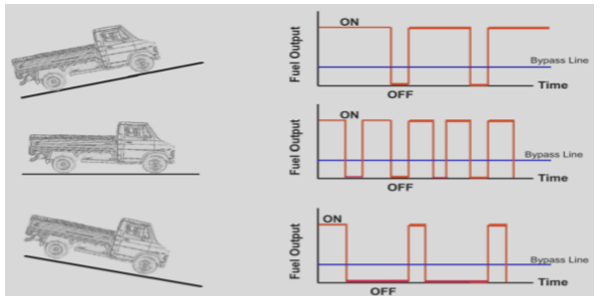 Copyrights © 2020 All Rights Reserved