SAFEMAX Speed Limiter Certificate
Speed Limiter Renewal or Calibration certificates are issued for all vehicles that are fitted with the Safemax Speed Limiter device. Yearly Renewal of Speed Limiter Certificate is mandatory according to the RTA to ensure Road Safety and compliance to the laws of the country.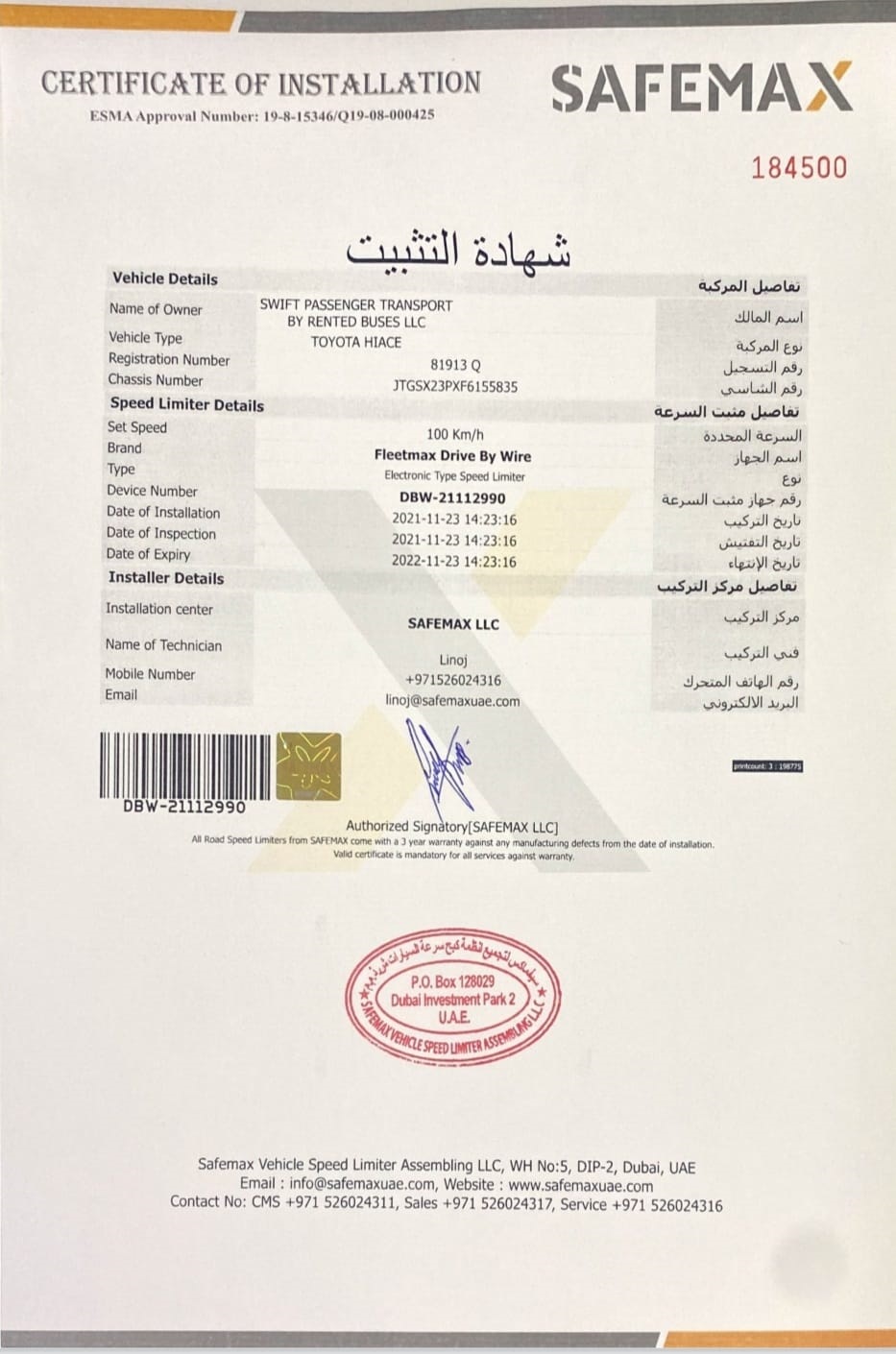 Every vehicle in the UAE must go for inspection passing once a year, likewise every vehicle fitted with Speed Limiters must also have a renewed Speed Limiter certificate every year. This certificate must be submitted to the passing centre, without which the vehicle will not be allowed to be used on the roads and may lead to fines.

Safemax Renewal certificate will only be issued once the vehicle is inspected by our authorized dealers. If the Speed Limiter is working correctly, the renewal certificate will be issued and the vehicle can now go for passing.

Renewal certificates are available across all Authorized Safemax dealer points across Dubai, Abu Dhabi, Sharjah, Ras Al Khaimah, Ajman and Fujairah. Customers can also directly contact Safemax to renew Speed Limiter certificate.

Safemax uses state of the art online Certificate Management System software to manage vehicles installed with our Speed Limiters to ensure most effective support through our local partners.