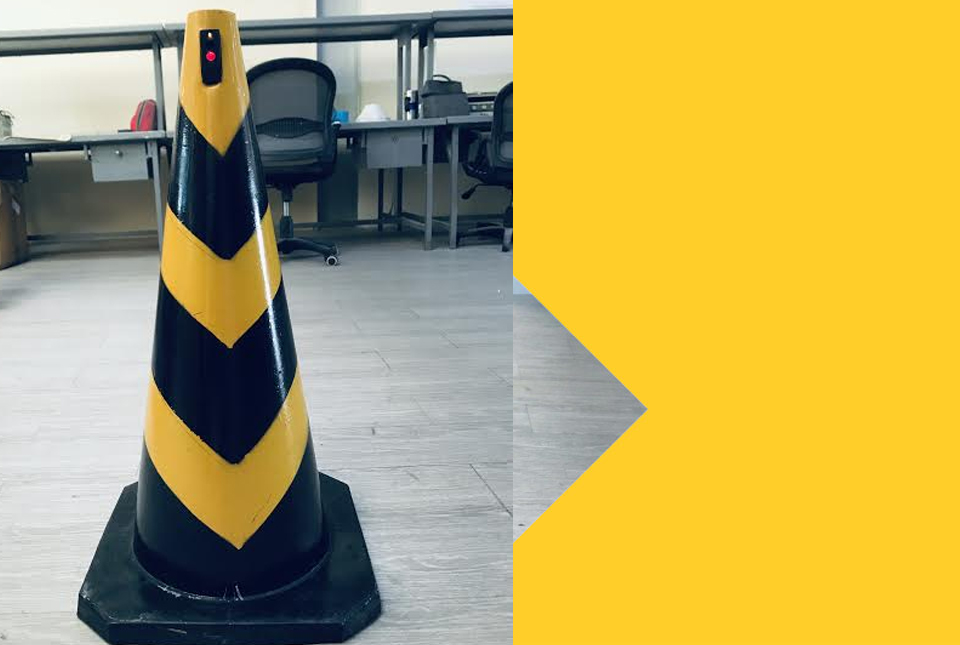 Signal Avoidance System
The Signal Avoidance System helps to train students for real-life hazardous situations. It works via a signal that flashes a light to the motorist to move in a specific direction. It has a left signal, right signal, and stop sign. The motorist passes by a cone that has a Sensor. These sensors give the Signal Avoidance System appropriate commands to move left, move right, or to stop. Following these commands is equivalent to road safety.

Major parts include:

•Cone
•Sensor
•Transmitter
•Signal Lights
•Receiver
How it works
---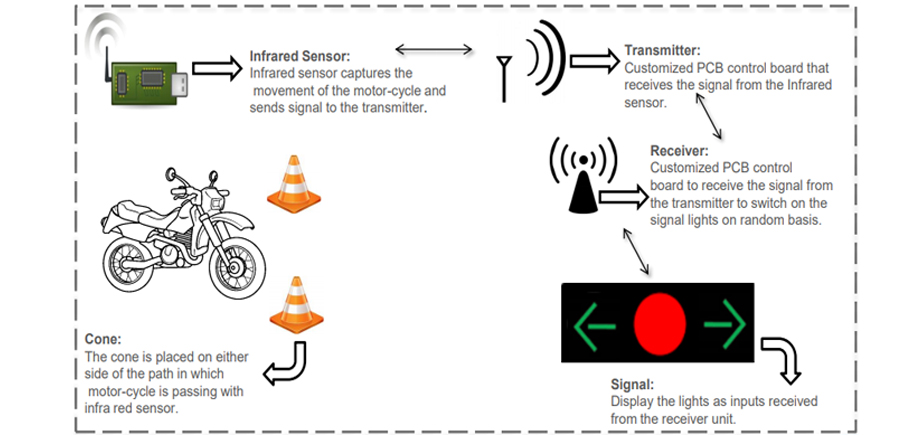 Cone:
The cone is placed on either side of the path in which motor-cycle is passing with infra red sensor.
Infrared Sensor:
Infrared sensor captures the movement of the motor-cycle and sends signal s to the transmitter.
Transmitter:
Customized PCB control board that receives the signal from the Infrared sensor.
Receiver:
Customized PCB control board to receive the signal from the transmitter to switch on the signal lights on random basis.
Signal:
Display the lights as inputs received from the receiver unit. Both transmitter and receiver have rechargeable batteries for power supply.
Technical Specifications
---

•Size: 300 mm Dia & 200 mm Dia
•Wkg Voltage: 230v AC/12v Dc/24v
•Power consumption: 5 to 6 watts
•Total no of LED: 60 numbers
•Lousy housing: Polycarbonate
•Protection: IP 65
•Pepperl+ Fuchs Retro –Reflective Photoelectric Sensor 4 m Detection Range NPN IP67Barrel Style OBS4000-18GM60 –E4-V1

Technical Specifications –Sensor
Pepperl+ Fuchs Retro –Reflective Photoelectric Sensor 4 m Detection Range NPN IP67Barrel Style OBS4000-18GM60 –E4-V